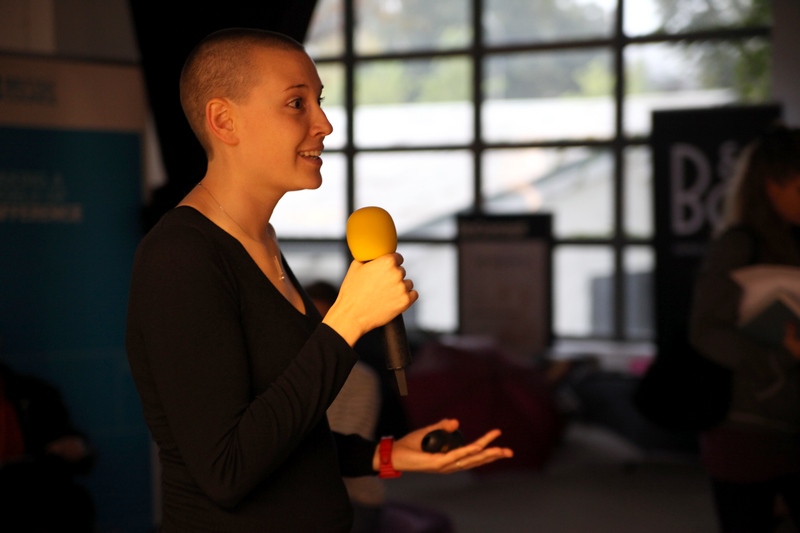 Circa 10 anni fa ero una studentessa in Disegno Industriale presso il Politecnico di Torino. Ero al secondo anno e stavamo progettando lavatrici, frullatori e altri prodotti industriali. Guardandomi indietro mi rendo conto che stavo attraversando i miei studi in una sorta di stato di intorpidimento. Non mi sono mai lamentata, ma di sicuro non mi piaceva. Solo che non lo sapevo. Lo scoprii abbastanza presto, quando un giorno dovetti decidere quale workshop seguire: non sapendo quale opzione scegliere, optai per quella con il titolo meno noioso. Quel giorno un cuoco entrò nell'aula e cominciò a parlare di Food Design.
Tengo a ripetere che fino al giorno prima mi ero dedicata alla progettazione di elettrodomestici e altra noiosa roba industriale. Questo chef, con la sua divisa bianca, iniziò a parlare di progettazione di cibo. Non di ricette. Ma di design del cibo. In quel momento la mia vita è cambiata. Quello chef era Davide Scabin, cuoco e proprietario del ristorante due stelle Michelin Combal.Zero a Rivoli (Torino).
Il tempo delle lavatrici era finito, era iniziato quello del cibo. Da quel momento in poi, ogni progetto che ho realizzato è stato correlato al cibo e all'atto del mangiare, e così ho iniziato a fare ciò che amo. Ho seguito uno stage presso Venchi, un'importante fabbrica di cioccolato a Cuneo, dove ho progettato uno snack al cioccolato chiamato Unico, che viene prodotto ancora oggi, nove anni più tardi.
Mi sono quindi trasferita a Londra, dove ho proseguito i miei studi post-laurea, naturalmente incentrati sul Food Design: il mio master era sulle esperienze alimentari considerate dal punto di vista del design e il mio dottorato di ricerca è stato in teoria del design applicata al Food Design.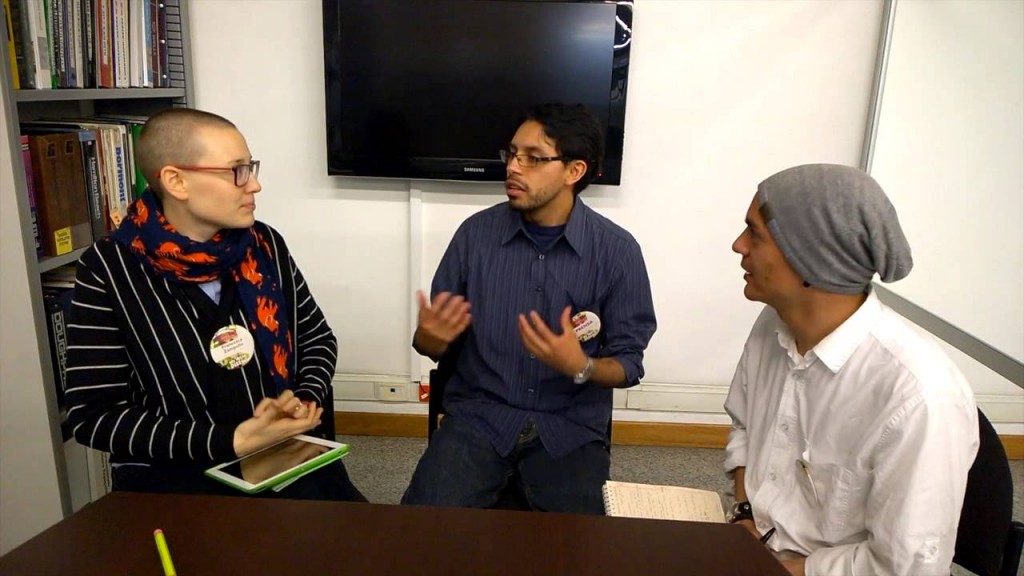 Ciò che mi catturò così tanto quel giorno al workshop, quello che mi aprì gli occhi e mi fece innamorare del Food Design, è il fatto che in quel momento iniziai a pensare alla possibilità di progettare con e per il cibo. Cibo, un materiale dalle qualità simili a quelli ai quali ero più abituata (come polimeri, vetri, ecc.), ma allo stesso tempo molto diverso. Per me la principale caratteristica che distingue il cibo da altri materiali è che il cibo scompare, non dura.
Come designer pensi lasciare un segno attraverso prodotti che restano nel tempo: un designer di mobili potrebbe fare una sedia che dura decenni, e un architetto potrebbe costruire edifici che durano secoli. Come food designer progetti prodotti che in genere durano da poche ore a un paio di settimane. E comunque sono progettati per essere mangiati e quindi scomparire.
Questo per me è l'aspetto più emozionante del Food Design: in realtà non progettiamo prodotti, progettiamo ricordi. L'unica cosa che può durare per sempre sono i ricordi dell'esperienza che il nostro prodotto ha creato.
Nel 2009, un anno dopo il mio PhD, ho trascorso sei mesi come visiting scholar presso il Food and Brand Lab della Cornell University. Il Food and Brand Lab è guidato dal professore Brian Wansink, che per primo ha coniato il termine "psicologia alimentare".
Quelli sono stati i migliori sei mesi della mia vita, in cui sono cresciuta immensamente come persona e come ricercatrice. Mentre ero lì, conducendo una ricerca sull'intersezione tra psicologia alimentare e Food Design, ho avuto molte conversazioni sul futuro del design del cibo.
Mi sono ritrovata a dire molte volte cose come "qualcuno dovrebbe organizzare una prima conferenza accademica sul Food Design", e "qualcuno dovrebbe dar vita a una rivista accademica di Food Design"; un giorno qualcuno mi ha detto, "perché non lo fai tu?". Ero perplessa… non ci avevo mai pensato. Perché no? E così l'ho fatto! Prima di tutto ho fondato l'International Food Design Society alla fine del 2009. Poi ho organizzato il primo Symposium on Food Experience Design nel 2010 e la prima Conferenza internazionale sul Food Design nel 2012. E finalmente ho creato la prima rivista accademica "peer-reviewed" in Food Design, l'International Journal of Food Design.
Ho finanziato l'International Food Design Society e ho avviato la rivista perché ho percepito il bisogno delle persone di avere uno spazio dove pubblicare le loro ricerche, con la possibilità di definirle di "Food Design". Il Food Design è una disciplina che è sempre esistita, dal momento che abbiamo sempre applicato il design ai prodotti e ai servizi della ristorazione.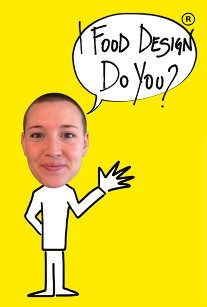 Il termine Food Design, però, è stato probabilmente utilizzato per la prima volta circa 30 anni fa. Da allora la consapevolezza di questa disciplina è cresciuta, soprattutto tra i professionisti. La ricerca sul Food Design è stata più lenta a svilupparsi, ma negli ultimi 5 anni abbiamo assistito a un crescente interesse: corsi di laurea e post-laurea hanno iniziato a emergere sempre più numerosi, e i ricercatori hanno iniziato a rispondere alle diverse chiamate a partecipare alle conferenze.
L'obiettivo della società e della rivista è di riunire in uno stesso spazio tutte le ricerche che mettono in relazione cibo e design.
Per quanto riguarda i miei interessi personali, nella mia ricerca indago lo spazio tra la teoria del design e il Food Design. Il mio ultimo progetto di ricerca d'altra parte è intitolato "In Search of Meaningful Food" (alla ricerca di cibo significativo), una raccolta di video in cui le persone raccontano la storia del loro cibo più significativo. Una volta che sarò in grado di creare un quadro di ciò che rende il cibo significativo, sarò in grado di ideare metodi di progettazione che possano meglio contribuire a realizzare soluzioni significative.
Nella mia ricerca, così come nella mia pratica, credo che il design debba sempre mirare a dei significati, e che i prodotti e i servizi debbano essere progettati per essere significativi. Con questo in mente ho progettato The Memeories' Cloth, una tovaglia che diventa un ricordo tangibile delle storie condivise al tavolo. Mi affascina l'atto del mangiare. Mi piace guardare le persone che mangiano insieme e sono particolarmente interessata alle situazioni in cui mangiano insieme poche persone. In queste situazioni di solito le persone sono sedute attorno a un tavolo, almeno nella società occidentale.
Ogni evento importante prevede un momento legato al 'mangiare intorno a un tavolo': compleanni, matrimoni, Natale, e davvero tutti i tipi di feste e celebrazioni, così come incontri di lavoro e tutte le situazioni in cui vengono prese delle decisioni.
La tavola – e il mangiare a tavola – unisce le persone, le fa letteralmente sedere vicine. La tavola è dove le discussioni avvengono, le risate esplodono, la gente arriva a conoscersi, le famiglie si riuniscono e si scambiano i ricordi. La tavola è dove i piatti vengono consegnati, le bottiglie passate, le briciole cadono, le posate sono lasciate e dove le mani e le braccia sono appoggiate. Di tutto questo la tovaglia è il testimone silenzioso.
Sono affascinata da tutto ciò, così ho voluto disegnare qualcosa che lo catturi e che dia l'opportunità di lasciare un segno permanente di tutto ciò che accade su una tavola, di tutto ciò che accade quando si mangia insieme. Gli ospiti potranno, infatti, utilizzare degli evidenziatori permanenti per tessuti venduti con The Memories' Clothes, per catturare quei momenti, creare dei ricordi permanenti o scrivere su passate memorie gastronomiche. Volevo progettare qualcosa che riportasse l'attenzione sulla tavola sulla tovaglia in quanto tali. Gli ospiti potranno leggere ciò che altri hanno scritto durante i loro pasti e di volta in volta la tovaglia crescerà in significato emotivo. Diventerà un ritratto di momenti felici di cui fare tesoro, ma anche da condividere.
Traduzione in inglese
About 10 years ago I was a student in Industrial Design at Polytechnic of Turin. I was in my second year BA in Industrial Design at Polytechnic of Turin. We were designing washing machines and blenders, and typical industrial stuff. Looking back I now see that I was going through my studies a bit numbed I think. I never complained, but I sure didn't love it. I just didn't know I didn't love it. I found out soon enough, when one day I went to a workshop in between semesters; not knowing which one to choose of the different options, I chose the one with the least boring title. That day a chef came in, and started talking about Food Design. Let me repeat here that I had been designing appliances and boring industrial stuff until the day before. So this chef, with his white chef shirt, started talking about designing food. Not cooking food. But designing food. In that moment my life changed forever. That chef was Davide Scabin, chef and owner of the two Michelin star restaurant Combal Zero, in Rivoli, Italy. The time of washing machines was over, and the time of food started. From there, every project I did was related to food and eating, and from there I started doing what I loved. I did my internship at Venchi, a chocolate factory in Cuneo, Italy, where I designed a chocolate snack called Unico, which is still produced today, 9 years later. From there I moved to London where I continued with my postgraduate studies of course on Food Design: my master was on food experiences considered from a design perspective and my PhD was on Design Theory applied to Food Design.
What captured me so much, that day at that workshop, what opened my eyes and made me fall in love with Food Design, is that fact that I started thinking about the possibility of designing with and for food. Food, a material of similar qualities to those I was more used to (like polymers, glass, etc.) but at the same time very different. To me the main characteristics that distinguishes food from other materials, is that food disappears. Food doesn't last. As a designer you think of making your mark through the products you put out in the world: a furniture designer might make a chair that lasts decades, and an architect might make buildings that last centuries. As a food designer you will most likely design products that last a few hours to a few weeks. And anyway, they are designed to be eaten and therefore disappear. This to me is the most exciting aspect of Food Design: we don't really design products, we design memories. The only thing that can last forever are the memories of the experience that our product creates.
In 2009, one year into my PhD, I spent six months as a visiting scholar at Food and Brand Lab at Cornell University. The Food and Brand Lab is led by Professor Brian Wansink, who first coined the term Food Psychology. Those have been the best six months of my life, where I grew immensely as a person and as a researcher. While I was there, conducting research on the intersection between Food Psychology and Food Design, I had many conversations on the future of Food Design. I found myself saying many times things like "someone should organize a first academic conference on Food Design", and "someone should start an academic journal of Food Design"; one day someone told me, "what do you do it"? And I was puzzled… I never thought about it. What didn't I? And so I did! First I founded the International Food Design Society (www.ifooddesign.org) at the end of 2009. Then I organized the first Symposium on Food Experience Design in 2010 and the first International Conference on Food Design in 2012 (www.fooddesign2012.com). And finally I started the first peer-reviewed academic journal on Food Design, the International Journal of Food Design.
The reason why I funded the International Food Design Society and started the journal, is because I felt the need for people to have a space where to publish their research, with the possibility to call if Food Design. Food Design is a discipline that has always existed, as we have always been applying the Design process to food products and services. The term Food Design though, was probably used for the first time about 30 years ago. Awareness of this discipline has been growing since mainly amongst professionals. Research on Food Design has been slower to develop, but in the last 5 years we have seen a growing interest: undergraduate and postgraduate courses have started to emerge, and researchers have started to respond to various conference calls. The aspiration for the society and the journal is for all research that connects food and Design to be collected into the same space.
As far as my personal interests go, in my research I investigate the space between Design theory and Food Design. My latest research project on the other hand is called In Search of Meaningful Food, a collection of videos where people tell the story of their most meaningful food. Once I'll be able to create a picture of what makes food meaningful, I'll be able to design design methods that can better help achieving meaningful solutions. In my research as well as in my practice I believe that design should always aim at meanings, that products and services should be designed to be meaningful. With this in mind I've designed The Memories' Cloth, a tablecloth that becomes a tangible memento of the stories shared at the table. I am fascinated by the act of eating. I love watching people eating together and I am particularly interested in the eating situations made of a few people together. In these situations usually people are eating sitting around a table, at least in the western society. Everything important has an 'eating around the table' component: birthdays, weddings, Christmas, and really all types of festivities and celebrations, as well as business meetings, and situations where decisions are taken and hands are shaken.
The table, and eating food on a table, brings people together—it literally gets them sitting close to one another. The table is where discussions happen, laughter explode, people get to know each other, families reunite, and memories are exchanged. The table is where dishes are handed over, bottles are passed, crumbs fall, cutlery is laid and where hands and arms rest. In all of this, the tablecloth, laying there, is the silent witness.
I am fascinated by all of this, so I wanted to design something that captured it, and that gave the opportunity to leave a permanent mark of all that happens on a table, of all that happens when eating together. Guests can, in fact, use the permanent fabric markers sold with The Memories' Cloth, to capture those events, create permanent memories, or write about past food memories. I wanted to design something that brought the attention back to the table, and the tablecloth itself. Guests can read what others wrote during previous meals and time after time, the tablecloth grows in emotional significance. It becomes a portrait of happy moments to treasure, but also to share.